Six-Week Interprofessional Preceptorship Program
The Rural Interprofessional Health Professions Summer Preceptorship is a rural immersion program for health professions students. It is a six-week, paid, full-time shadowing opportunity set in a rural Illinois community.
This program provides an opportunity for highly motivated students to learn in a real-world setting that promotes health professionals from different disciplines working together and supports learning through active and organized participation in the community.
What to expect as a preceptorship student:
Complete over 15 days of shadowing in over 10 different hospital departments and/or community clinics in a rural community
Collaborate with other preceptorship students to complete a Community Service Learning (CSL) Project focused on a real-life community health priority
Become acquainted with rural lifestyle
Have a better understanding of rural healthcare needs and interventions
Acquire increased awareness, knowledge, and appreciation for a variety of health professions disciplines
Program objectives for preceptorship students:
Learn about the social and health characteristics, needs, and resources of a specific rural community
Understand the roles and responsibilities of different healthcare providers in a rural community
Reflect on a future career as a healthcare provider in a rural community
Develop a potential interest in these locations as a future career location
The experience:
Preceptorship students are exposed to all aspects of a rural community. Students will receive a $1,500 stipend and, in addition, housing and limited meals are provided by the host sites. Time is available during the week and on weekends for students to explore the community.
RURAL INTERPROFESSIONAL HEALTH PROFESSIONS SUMMER PRECEPTORSHIP FAQs
Will the preceptorship be available for 2023?
Yes! The preceptorship is being offered in two IL locations in 2023: Dixon and Gibson City.
Please note that programs may be subject to change to ensure the safety of participants and those providing the educational experience. This may include remote virtual learning.
Notifications of change to the structure of the program will be announced to students/participants as these decisions are made. Student expectations remain unchanged unless otherwise specified.
Please contact Beth Squires at esquires@uic.edu if you have questions.
When does the summer preceptorship take place?
Dixon: The summer preceptorship experience at Katherine Shaw Bethea (KSB) Hospital in Dixon will take place from May 22 – June 29, 2023.
Gibson City: The summer preceptorship experience at Gibson Area Hospital & Health Services (GAHHS) in Gibson City will take place from May 31 – July 12, 2023.
Where will the preceptorship take place?
Students will shadow health professionals at the main hospital as well as healthcare providers' offices in the hospital service area. Students may be expected to travel to outlying clinics or health department sites, so personal transportation is required.
To receive an interprofessional experience that helps students understand multiple levels of care, students will shadow healthcare providers within their field as well as those in other healthcare disciplines.
Is this a paid preceptorship?
Yes. The stipend for this preceptorship is $1,500. Half of this stipend ($750) is disbursed to students at week 3, and the rest ($750) at week 6 (preceptorship end).
What will my days be like during the preceptorship?
The majority of each week is spent individually shadowing a variety of health professionals in the hospital and/or surrounding community. These shadowing experiences include those of the students' disciplines and those that are not. This provides an opportunity to witness how interprofessional teams work together in a rural facility as well as how healthcare is delivered at multiple levels.
This preceptorship is a rural immersion experience – students are expected to reside in the community for 6 weeks. Full participation is required, except in emergency or illness situations. Any exceptions or special circumstances must be requested during the application process. The majority of weekends will be free, although we request students stay in the community to get the most benefit from the experience. No experiences will be scheduled on Memorial Day or the 4th of July holiday.
A typical week day will begin at 8:00 a.m. and end at 4:00 p.m., although some adjustments may be made (for example, students shadowing a procedure in surgery may need to start earlier in the morning).
Students will meet as a group for weekly classroom sessions. These sessions are led by a Faculty Preceptor, who will guide discussions on rural healthcare practice and theory. Students will be responsible for reading assignments as well as journal reflections related to their shadowing experiences. Additional time each week is focused on work for the Community Service Learning (CSL) project.
Where will I be staying?
Housing will be provided to students if it is available. Students who live near each of the locations are encouraged to apply.
Where will I get my meals?
Meals will be provided by the host site, often through on-site dining services. Due to specific dining schedules and options, students are encouraged to budget for some additional food costs to ensure all preferences are met. Participants will receive detailed information on meals for their site in advance of the program.
What should I wear?
Dress for your experience depends on the work environment. Plan to wear business casual attire unless notified otherwise. Scrubs may be available for certain rotations, so students who have these are welcome to bring them.
Examples of business casual attire include khakis and dress pants, button-up and/or collared shirts, knee-length skirts and dresses, and clean closed-toe shoes. No jeans, shorts, open-toed shoes, short dresses/skirts, tank tops, or t-shirts. Body tattoos must be covered and jewelry worn at a minimum.
Can I work or take a class during the preceptorship?
Preceptorship students are completing 40 hours of work during each week of the preceptorship. Due to the intensive nature of the preceptorship, it is strongly recommended that students not work or take classes during the six weeks.
What will our Community Service Learning (CSL) Project be? Do we choose our own project?
The CSL project will vary by year and site. If a community organization reaches out to the program seeking to partner, a CSL project outline may be established in advance of the students' arrival. However, students may be tasked with planning their own project in full.
Examples of past CSL projects include health fairs, educational outreach and material development, assisting with community health needs assessment processes, and implementing park infrastructure.
Who can I contact with questions and assistance for the preceptorship?
Please contact Beth Squires, Assistant Director for External & Pipeline Projects, for inquiries. Beth can be reached at esquires@uic.edu.
During the program, participants will have a local site contact who can answer questions related to the community, housing, and the hospital system.
The application period for the 2024 program will begin in January 2024.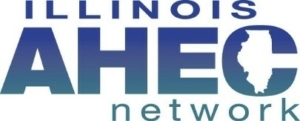 Students of all health disciplines are encouraged to apply. Students must have completed sophomore year of undergraduate studies by the start of the program. Students must be an Illinois resident.
Preference goes to students from rural Illinois communities with interest in serving a rural community in the future.
Beth Squires
815-395-5854
University of Illinois College of Medicine Rockford
1601 Parkview Avenue
Rockford, Illinois 61107
815-395-5780
Latest News
Upcoming Events

September 21, 2023 - 6:05 pm

Below are two upcoming opportunities to add to your learning and skill set! VII Annual Latinx Health Symposium – Oct 13-14 – This academic event will gather Latinx affirming health experts, medical Spanish educators and leaders to provide education centered on Latinx health topics for physicians, other health professionals, and students. Illinois CHW Association Summit 2023 – […]