Native American Pathways – Serving Tribal Communities
The Native American Pathways Program is a student support program designed to identify, recruit, support, and graduate Native American students pursuing a medical/pharmacy degree.
Our Mission
Our mission is to support Native American students who are completing medical/pharmacy school before going back to serve their rural tribal communities.
About the Native American Pathways Program
Native American Pathways Program students participate in the Rural Medical Education (RMED) Program or Rural Pharmacy Education (RPHARM) Program. They complete Rural Health Professions (RHP) curriculum along with the traditional medical/pharmacy school curriculum. This prepares RMED/RPHARM students with the knowledge, skills, and attitudes required to be a rural health professional.
We recruit Native American students who grew up in rural tribal communities and who have the desire to practice in these communities upon finishing school. The program currently offers preceptorship (internship) locations available in tribal communities in Northern California and Wyoming.
Program Objectives
Encourage Native young people to consider health professions careers as a way to give back to their communities
Advise Native  students on best preparation methods for medical and health professions school and application process
Assist in indentifying financial aid resources and serve as a student advocate
Provide advising and social support during medical/pharmacy school
Integrate Native curriculum into the rural health curriculum, emphasizing the contributions of Native medicine, the value of traditional medicine, cultural competency, and health issues in Native communities
Program Features
In the Native American Pathway Program, students:
"By the end of my preceptorship, having spent the vast majority of my rotations in primary care, I can safely say that my desires were met, my expectations blown away by the sheer beauty of the place and the rich, textured culture of not only the Native Americans I interacted with, but also the Californians who lived side by side with them. I was able to observe the utmost compassion for my fellow beings and glean a warmth and earnestness in the Native American culture that I had not previously observed elsewhere. I had a wonderful experience, tucked away between mountains and ocean, immersed in a place and people that I couldn't recommend enough."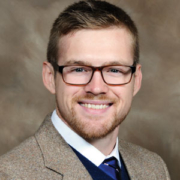 Mike Foster
California Tribal Preceptorship, Fall 2018
"I wanted to do the RMED rotation on the Wind River Reservation in Wyoming because I knew it would be a unique experience and I wanted to broaden my horizons. This rotation did that and more. I learned about the healthcare system on a Native American Reservation and some of the challenges a rural area like theirs face. Outside the clinic and hospital, I went on many beautiful hikes, learned about Native American Culture, and made several new friends. I'm so glad and thankful I was able to have had this opportunity and I hope to return to the area to visit again one day."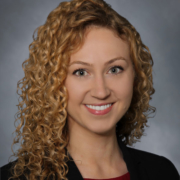 Alison Mueller
Wyoming Tribal Preceptorship, Fall 2018
"From the moment I got on the curvy road snaking alongside the Klamath River, I knew I was in for a special experience. I was struck by the absolute beauty of the area but at the same time, I could imagine how its remote wilderness would bring on unique challenges to providing medical, social, and emergency services. During my time in the two communities of Orleans and Happy Camp, I saw how this remoteness affected the way patients access care and the lens through which providers in the area viewed the care they were providing. The Karuk Tribal clinics were tasked to function not only as a primary care clinic tackling chronic issues, but as an urgent care clinic and emergency room given that the nearest hospital and ER were 1-2 hours away.
The people of Orleans/Happy Camp and surrounding areas were so wonderful and truly welcoming. I was able participate in community events like attending tribal council meetings, community gatherings, potlucks, and other events where I got to meet awesome, passionate people dedicated to creating the best community for the people of the region. I learned about the unique customs, history, and intricate politics of the Karuk tribe. They were eager to fold me into their families and goings-on. It was the most rewarding and fruitful experience of my four-year medical school journey, one that I still recount with awe and wonder."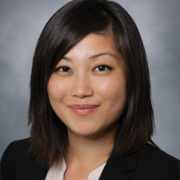 Mina Tanaka
California Tribal Preceptorship, Fall 2016
Candidates must be committed to practicing medicine in rural communities.
Beth Squires
815-395-5854
University of Illinois College of Medicine Rockford
1601 Parkview Avenue
Rockford, Illinois 61107
815-395-5780
Latest News
Upcoming Events

September 21, 2023 - 6:05 pm

Below are two upcoming opportunities to add to your learning and skill set! VII Annual Latinx Health Symposium – Oct 13-14 – This academic event will gather Latinx affirming health experts, medical Spanish educators and leaders to provide education centered on Latinx health topics for physicians, other health professionals, and students. Illinois CHW Association Summit 2023 – […]