Rural Health Experience (RHE)
The Rural Health Experience (RHE) program is an innovative opportunity for health professions students to observe rural healthcare providers and their communities.
What to expect as an RHE student:
Shadowing experiences in multiple hospital departments including but not limited to EMT/ER, medicine, pharmacy, physical therapy, social work and behavioral health, public health, and laboratory and technical specialists
Shadowing experiences within the local community at clinics and/or health departments
Meetings with administration and observations of inter-professional team meetings, when available
The experience is scheduled between 3 – 5 days. The schedule will be dependent on healthcare staff availability at the healthcare organizations in the community.
Program objectives for RHE students:
Learn about the social and health characteristics, needs, and resources of a specific rural Illinois community.
Understand the roles and responsibilities of different healthcare providers in a rural community.
Reflect on a future career as a healthcare provider in a rural community and potential interest in this location as a future career location.
The experience:
Limited meals are provided to RHE students. If available, a student will be matched to a site within commuting distance to their hometown or current residence. Host sites will arrange housing otherwise as needed. Time in the evenings will be available for students to explore the community. Students must have their own reliable transportation while on site.
RHE sites are located throughout the state. Students will have the opportunity to rank their site locations on the RHE application. Once matched to a site, students will work with a representative from the hospital to schedule the dates of their RHE.
RURAL HEALTH EXPERIENCE FAQs
Will RHEs be available for 2023?
Yes! The RHE Program is available in 2023. The following Illinois hospitals are hosting RHEs this year:
Please note that programs may be subject to change to ensure the safety of participants and those providing the educational experience. Notifications of change to the structure of the program will be announced to students/participants as these decisions are made. Student expectations remain unchanged unless otherwise specified.
Please contact Beth Squires at esquires@uic.edu if you have questions
What will my days be like during the RHE?
Students spend the majority of their RHE shadowing a variety of health professionals in the hospital and/or surrounding community. These shadowing experiences include those of the students' disciplines as well as those that are not. This provides an opportunity to witness how interprofessional teams work together in a rural facility as well as how healthcare is delivered at multiple levels.
A typical day will begin at 8:00 a.m. and end at 4:00 p.m., although some adjustments may be made depending on the rotation and other events available during your stay.
The RHE also provides opportunities for students to meet with hospital administration and/or human resources to discuss their professional interests and future opportunities at their site. Two-week RHEs will include a formal exit interview with the site.
Where will I be staying?
If available, a student will be matched to a site within commuting distance to their hometown or current residence. Host sites will arrange housing otherwise as needed. Housing may include local apartments or hotels, which will be within reasonable distance to the main hospital. Participants will receive detailed information on housing for their site in advance of the program.
Where will I get my meals?
Like housing, meals will be dependent upon the site. Some sites can offer in-house options while other sites may provide reimbursement or giftcards to locations within the community. Sometimes networking meals may be scheduled with administration or other hospital representatives. Students are encouraged to budget for some additional costs to ensure that all preferences are met.
When will I complete my RHE?
Once a site has approved their match, students will be connected with their site contact(s) by email. Students will work with their site to schedule the dates of the RHE. Therefore, the schedule can be tailored to the needs of student! The majority of RHEs are scheduled M-F.
What should I wear?
Dress for your experience depends on the work environment. Plan to wear business casual attire unless notified otherwise. Scrubs may be available for certain rotations, so students who have these are welcome to bring them.
Examples of business casual attire include khakis and dress pants, button-up and/or collared shirts, knee-length skirts and dresses, and clean closed-toe shoes. No jeans, shorts, open-toed shoes, short dresses/skirts, tank tops, or t-shirts.  Body tattoos must be covered and jewelry worn at a minimum.
Are there immunization requirements to complete an RHE?
Participating RHE hospitals may require immunization paperwork and other proof of recent vaccinations (including the COVID-19 booster series and influenza shots). It is recommended that students plan for this accordingly in anticipation of acceptance into the program.
Apply today!
The Rural Health Experience is available year-round based on the student and hospital availability.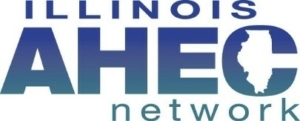 Students of all health disciplines are encouraged to apply. Students must have completed sophomore year of undergraduate studies by the start of the program.
Transportation is not provided by the host site. Accepted students must use their own vehicle while completing the RHE.
Preference goes to students from rural Illinois communities with interest in serving a rural community in the future.
Beth Squires
815-395-5854
University of Illinois College of Medicine Rockford
1601 Parkview Avenue
Rockford, Illinois 61107
815-395-5780
Latest News
Upcoming Events

September 21, 2023 - 6:05 pm

Below are two upcoming opportunities to add to your learning and skill set! VII Annual Latinx Health Symposium – Oct 13-14 – This academic event will gather Latinx affirming health experts, medical Spanish educators and leaders to provide education centered on Latinx health topics for physicians, other health professionals, and students. Illinois CHW Association Summit 2023 – […]